Getting SKY TV Abroad – How to Watch Sky Go Anywhere
Quick Summary – How to Watch Sky TV Abroad
Sign up for a VPN (virtual private network) Service with British servers (we use NordVPN)
Download/Install the application for whatever device you need
Connect to your VPN using a UK based Server
Sign into Sky Go using your account
Watch All Your Favorite Shows and Sports Events
Disconnect VPN or switch to a server in your actual location to switch to normal access after viewing.
Not everyone is aware of Sky Go even those people who have an active Sky subscription. This is surprising because it's a fantastic app and completely free of charge if you do subscribe. Basically, it's a way of accessing your Sky TV subscription from any sort of electronic device including computers, tablets and even smart phones. That's right, wherever you go you can get access to all the programmes and channels including in your subscription – in some way justifying the rather high cost of the current Sky subscriptions.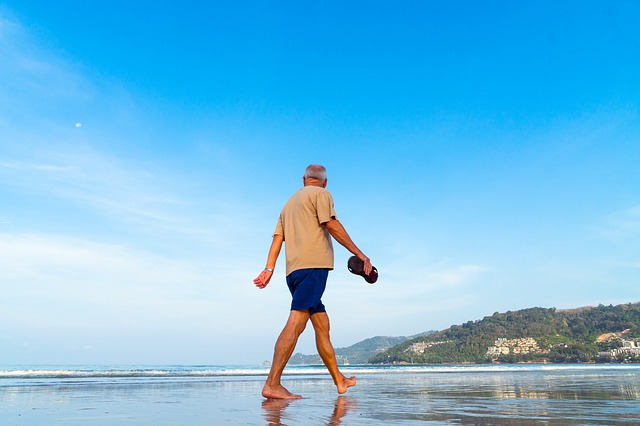 It's an extremely useful tool especially if you travel a lot and want to keep up with that latest boxset or the Premiership football. You can install it on your laptop, tablet or even smart phone and it will work fine (even using devices simultaneously). It's best to only watch Sky GO using a decent Wifi connection on your phone though as it will eat through your data allowance very quickly. You'd think it would be the ideal application for watching Sky Go abroad, unfortunately there's a big problem with this "the Sky Go app doesn't always work outside the United Kingdom!
So before you dash off on your holidays with your laptop ready to keep up to date with all the latest shows, you should know that there's a bit of an issue with foreign travel. You see despite the name – Sky Go doesn't really go everywhere – in fact it stops outside the borders of the UK! Just like all the other mainstream TV channels such as BBC iPlayer and ITV Hub, there are licensing restrictions put in place which means that Sky Go doesn't work at all when you're abroad.
Sky Go Block the Service Outside the UK
This isn't the only error message you'll get if you try and watch Sky Go when you're abroad but it's extremely common. Despite the message, if you're outside the UK then there's very little point trying to watch SKY Go later as it still won't work (unless you get on a plane and fly to Heathrow!)
Sky Content Used to Work in Some EU Countries
You might read online that you can actually watch Sky GO in many European countries like France or Spain. Unfortunately, this is probably referring to the time when the UK was part of the European Union. You used to be able to watch Sky Go abroad in many of the major European countries. It only used to work for a limited period, currently 37 days after which you need to watch it from the UK and confirm your residency.  The rules were a little confusing but technically you could watch Sky Go abroad at least from the major European countries.
This wasn't the case for Sky Sports, mainly because sporting events usually have different licensing restrictions than the other programmes. So, if you have problems outside the UK with the sports channels this could be the issue. It's the same reason that Match of the Day is not available for very long on BBC iPlayer. These rules do tend to change quite a lot so it's always worth checking first before you invest in a solution to unblock Sky Go that is not required.
At the moment it's looking like Sky Go will be blocked for the foreseeable future from anywhere outside the UK.
Geo-Targeting Part of the Streaming Experience in 2023
So how does Sky Go know you're on your holidays and not in the UK! Well, it uses a very popular filtering process called geo-location, which basically looks at your IP address. You see every device which has access to the internet has a unique network address called which is assigned by the internet gateway you use to connect. The gateway is the the ISP or internet provider which maintains the connection to the internet whether it's through a home network, coffee shop or indeed any Wifi access point. The crucial factor is that any website can look up each address and determine where it is registered. So, if for example you're using a modem in a Parisian Cafe then you'll be assigned a French IP. You have no control over this address and it's 99% accurate in determining your country and location.
Blocked and Filtered from Many of the Best Services
Therefore, this is a very simple way to block access from outside the UK. All Sky GO does is look up where your specific IP address is registered, if it's not from the UK then the application won't work. So, in order to access Sky, GO from outside the UK you need to hide the real location of your IP address.
It's not unique, in fact virtually all streaming services across the world do exactly the same. It's certainly not a UK only restriction either, every single major platform in North America, Europe, Asia does it as well. Just like you can't stream Sky when travelling you'll find accessing anything outside their domestic market impossible too unless you find a VPN to bypass these blocks.
Removing these Archaic Internet Data Restrictions
It's incredible really that a global communications media like the internet is facing all these blocks and bans. Nothing like this existed in the earlier days of the internet. Yet now we're becoming increasingly subjects to these artificial controls.
Many online companies even use the technology to maximise their profits by charging different prices for identical products simply based on your location.
The solution though is no big secret and is amazingly effective at bypassing these blocks and streaming your favorite services.  You just need something called a VPN to watch Sky and all these other blocked services.
Getting a UK IP Address for Sky TV Abroad
Unfortunately, there's no simple way of changing your IP address while you're connected to the internet. You can easily change your internal address but that actually has no relevance to your connection and won't really help. However, it's a different matter trying to change your public (or internet facing) address – it's simply not possible for the ordinary user.
However, what you can do is hide your real address and pretend to be somewhere else e.g., in the United Kingdom. Here's how it's done in this video we're accessing the BBC News from outside the UK.  It works in exactly the same way for Sky Go too.
So, what's happening here, how are we bypassing the BBC's country restrictions? We'll all we are doing is instead of connecting directly to the BBC we are connecting to an intermediate server which relays our connection. Any website we then visit will only see the IP of this server, commonly called a proxy server. As long as the proxy server is based in the UK then all UK only websites will work perfectly.
Watch Sky TV Abroad and All UK TV Stations
There are literally millions of people across the world who use services like this to watch the BBC. It also works for all British TV channels which broadcast online as well as all the subscription channels too. You still need an active subscription; it doesn't negate the need for this but does mean you can access UK only accounts from anywhere in the world.
The video demonstrates using the software on a computer or laptop, but it works on other devices too. You can enable the VPN connection on Smartphones, tablets or chrome books and iPads too. It takes a couple of minutes to set up on these but it's only a one-time job and then you can enable the VPN connection whenever you wish. If you can't use a VPN try this post – how to access blocked sites without a VPN.
What's more if you want to access sites in other countries then just choose a server based in that country. Popular choices are to use US servers for things like NBC and Hulu which are normally US only. Other people use the French, Australian, Canadian or German servers to access media sites in those places too.
Remember SKY Go is a Subscription Channel
Although many great media sites like the BBC iPlayer and ITV Hub are free to air remember Sky isn't. Having a VPN only allows access if you have a valid subscription too. Whether it's yours or from some friend or family who are still in the UK.
You can subscribe to it from outside the United Kingdom however you will need a UK form of payment – i.e., a UK based Credit or Debit card to pay.
Best VPN Services Will Work for Most Channels Anywhere
When you've finished with your connection then simply disconnect and you'll very back to current location. Now there are quite a few of these services available but you have to be careful which ones you choose. Firstly, most of the media sites including Sky and the BBC don't like this circumvention of their systems so try and block these connections. A couple of years ago the BBC got quite serious about blocking these and managed to stop about 70% of them working for people like Expats in Spain.
Basically, they looked at too many connections from a small range of IP addresses. Plus, they identified websites and advertising where firms where foolishly posting adverts on how to bypass these geoblocks. Lots of companies simply stopped working particularly with the BBC although the other sites did something similar. It's the same story with Sky Go blocking VPN services too.
Choose a VPN on Speed, Security and Accessibility
In today's market it's best to choose the best VPN service which simply operates and markets itself as a security company. Be wary of the free VPNs like expat shield as they either install adware or lease out your internet bandwidth to strangers (yes, really). The best VPNs have all been working for a decade now in part by simply keeping a low profile with regards the various streaming services like Sky. What's more they need to have fast, uncrowded servers which means you can stream through Sky GO or the BBC iPlayer without suffering latency or buffering.
There's a few services and VPN providers out there if you want to use a VPN to access all these blocked channels. However, the one we recommend the best for Sky TV abroad, BBC iPlayer and any UK TV online is called NordVPN.  You can subscribe for just a single month to try and use one the longer subscriptions if it works well for you.