Updated October 2022.
Using ITV Hub App Outside UK
The ITV Hub was originally known as ITV Catch Up and then switched to ITV Player when it was released in 2008.  In its early years the platform was often criticised as being rather unstable and you couldn't access ITV PLC content as it simply didn't exist on it.  Many people also had issues with the video streaming and there were quite a few technical issues especially with the Silverlight player.  It generally worked ok, but it was sometimes difficult to watch ITV especially on an older computer or slow connection like many streaming services at the time.
Of course, it was very popular anyway due to the many TV shows like Downton Abbey, Coronation Street which people where desperate to watch.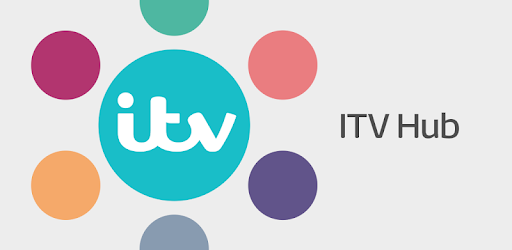 Over the years though the platform has developed, and it now covers the entire range of ITV channels – ITV, ITV2, ITVBE, ITV3, ITV 4 and CITV.  It was in 2015 that there was a major upgrade to both the application and the website and as a result the ITV Hub was created. All the video content used to be streamed using a Flash Player through ITV essentials, you may see reports that you need flash enabled but this is no longer the case.
In order to access sites like ITV Hub however you must first register an account.  There are two levels of subscription – a free version which is supported by advertisements before any programme and during specified advertising breaks.  There is also something called ITV Hub Plus which removes all the advertising from video streams and currently costs £3.99 a month.  However arguably the biggest advantage of the premium subscription used to be that you can watch it from anywhere inside the European Union.  Unfortunately, after the UK leaving this doesn't actually work anymore and you'll have to revert to more clandestine methods.  It's simple though – how to watch UK TV in Portugal or anywhere else in Europe is to use a VPN. It will also allow you access to ITV live outside the UK and from anywhere.
This is in direct contrast to the normal subscription which only allows access from inside the United Kingdom.  Indeed, if you try and Watch ITV Hub outside the UK – i.e., anywhere else in the world normally you'll simply get blocked.  The website does this by checking your IP address when you connect and looking up which country it is registered to. If it's not from the UK (or EU for Premium subscription) then you'll not be able to access ITV hub at all.
How to Watch ITV Hub Outside the UK
Obviously, many people who spent a lot of time outside the United Kingdom were very disappointed to discover that they were unable to access ITV Hub abroad.   It was the same situation with the UK's other big channel BBC iPlayer.   Fortunately, the same method worked to unblock ITV as was being used to access the BBC abroad outside the UK.   It simply involves hiding your real physical location and pretending that you're in the UK by changing your IP address.
The method to bypass this though as you can see in the following video entitled – Watching the ITV Hub Abroad.  You can watch it below or it's hosted on YouTube if you prefer.  It's all the information you need to enjoy ITV hub from abroad or any streaming services anywhere in the world.
Like the BBC, ITV actively tries to block these VPN services although with only limited success. They work because the ITV site will only see the IP address of the VPN server, so as long as it's based in the UK everything will work fine.  When you have finished watching you can simply disconnect the VPN in order to return to the correct localised browsing.   It also works on other devices, so you can even use the ITV hub app on smart phones and tablets.
Remember when you are connected to a UK VPN server your online experience will also be tailored to the UK.  So, for example, you would get UK based search results which could be annoying if you're trying to find a local Plumber in Barcelona for example.
Watch Love Island on ITV Hub Abroad and on Holiday
There are many of these VPN service programs available to watch ITV Hub from abroad and they do vary substantially in cost and performance.  The biggest difference in most of them revolves around speed, unfortunately some are extremely slow.  This is normally at the bottom end of the price range where suppliers load more users onto their servers in order to bring costs down.  Unfortunately watching video and trying to watch ITV abroad through an overloaded server is a terrible experience which involves constant buffering.
Overloaded VPNs are cheap But Won't Let You Watch ITV Hub Outside the UK 
The other issue with these 'overloaded' VPN services is that they are often blocked from many of the popular streaming services.  This is because when the BBC or ITV see too many people accessing from the same address it makes the VPN easy to detect.  They will then blacklist or block that address and it becomes useless for accessing the BBC or to try and watch ITV Hub in Canada though.
Something for BBC, ITV Anywhere in the World That Works
The program illustrated in the video is called NordVPN and is one of the original commercial VPN services.  It is important to note that it never advertises the ability to bypass these blocks, unlock streaming services or to watch things like the ITV Hub from outside the UK.  When you're looking for a VPN service specifically to watch TV streaming sites, this is an important point.  If they advertise the fact that you can use ITV Hub using their service, then their servers will definitely be targeted. Although the media companies are unable to stop all VPN services, they always prioritize those which target TV watching like the ability to watch ITV abroad.
So be sure, if you want to watch ITV Hub from abroad without interruptions the please try and pick a low-profile VPN secure service.  It doesn't need to have loads of TV watching adverts all over the website, indeed it's probably better if it doesn't any VPN with a UK server can help spoof IP address to watch ITV player.
There is a simple method to identify which works well and that's to try them out using the short subscription option that most offer.   We've tested most of these services and our favorite is one called NordVPN which you can try out below.  They had to discontinue their free trial service a few years ago as it was abused and was affecting subscribers.  However, they have a legitimate 30-day money back guarantee if you have any problems.
Their website is awful and outdated, it's run by server geeks not sales and marketing guys. However, it's definitely the best VPN to watch ITV hub outside UK borders.  The servers are blistering fast, and you won't share them with thousands of others when trying to watch British TV online.   It's easiest to use on a PC and laptop through the supplied software but you can enable the VPN on most other devices too.  It only takes a minute to set up manually and you can watch UK TV abroad on iPad, Android and most other platforms too.