Want to Watch ITVX in Spain
Here's a quick summary if you don't want to read the whole post.  Although there is a video beow if you'd rather watch that instead.
Quick Summary of accessing ITVX in Spain
Sign up to a VPN service with lots of fast UK servers (we suggest NordVPN)
Install the correct software on each device.
Connect to one of their UK servers (see NordVPN list at bottom of page)
Sign up for a free ITVX account (put in any UK postcode)
Stream all ITVX channels live or access the archive
Plus, you can sign up to BBC, Channel 4 and Channel 5 for loads more live UK TV channels free of charge.
Disconnect VPN to return to Spanish IP address based browsing
What is ITVX?
ITVX is a brand new streaming service developed by ITV, a British terrestrial television broadcaster. It's launch date was December 8th 2022.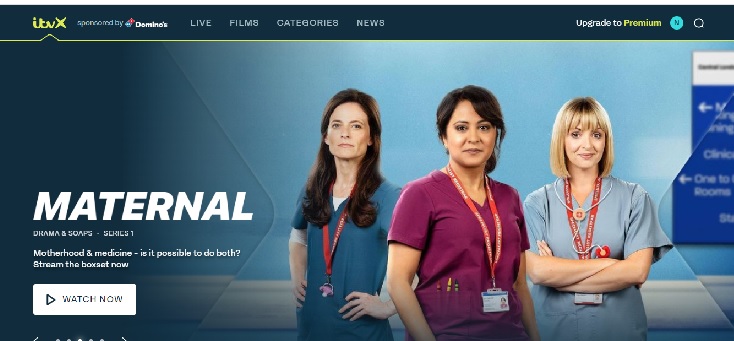 It's completely free of charge although there is a premium version explained below. It's actually the replacement to ITVs previous streaming platform which was called ITV Hub. There's no doubt though it's a significant upgrade to this and the ITV Player which was the previous online platform for the ITV channels.
ITVX will contain all of ITVs live channels plus lots of 'virtual' channels designed to showcase the best from the ITV archive. These channels will change but will cover things like crime, drama, sport comedy and classic channels too.
What Channels are on ITVX ?
ITVX currently offers all of their live channels plus a variety of other channels, including:
ITV1, ITV2 and ITV3 – three of the UK's most popular terrestrial channels
Drama – a channel dedicated to dramas, crime thrillers and mysteries
Entertainment – a channel featuring comedies such as The Big Bang Theory and Modern Family
Comedy Central – home to some of the best stand-up comedians in the world
TCM – Turner Classic Movies – which features classic films from Hollywood's Golden Age.
ITV News – stream all the live ITV News programmes
There's lots more too, one of the new features in ITVX is the establishment of virtual digital channels which will appear for short times. For example during the 2022 World Cup there was a World Cup channel with football related documentaries, films and TV shows.
Look out for channels which feature your favorites as they may only appear for a short time so watch them while you can.
Where Can I Watch ITVX
ITVX can be watched by anyone using a variety of different devices. So you can watch on Smart TVs, laptops, phones, tablets and lots of other streaming devices. Basically anything that can support a web site or you can download the ITVX app onto. Obviously you need an internet connection and to stream high definition content it should be at a decent speed.
ITVX is entirely free to air, although it does feature advertisements to support the channel. They're not particularly intrusive though and certainly better than most commercial channels and YouTube videos. If you don't want the adverts then you can subscribe to the premium version which has no interruptions plus gives you access to the UK TV archive channel – Britbox for free.
This is a great deal as the subscription cost is similar to Britbox anyway, so it makes much more sense to subscribe to ITVX instead.
ITV Accessible Only in the UK
This is the main problem with ITVX for anyone who's outside the UK ! If you want to watch your favorite shows or just enjoy all the classics on ITVX outside the UK, well it won't actually work. This is because like all the major UK TV channels, ITVX is only available to those people physically located in the United Kingdom.
Of course, it's not only ITVX – BBC iPlayer is exactly the same plus the other UK TV sites like All 4 and Channel 5. All of these sites check your location before allowing you access. Fine if you're in the UK but if you're settling down to watch Emmerdale somewhere on the Costa Del Sol then you'll be disappointed !
Free TV in Spain ?
There's some great free to air channels in the UK, some of the best English speaking TV in the world. Unfortunately as mentioned above, all of these are restricted to people physically located in the United Kingdom.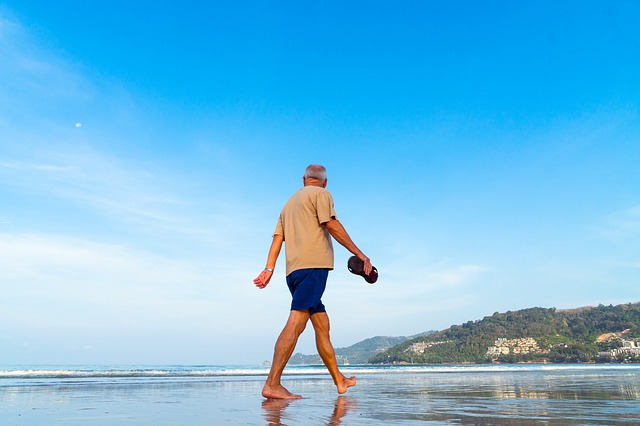 You might be wondering how these sites know? How are they working out your actual location. Well, it's actually quite simple – they look to see where your IP address is registered to.
This is the unique network number that every internet connection requires to go online. Although it's not 100% accurate with location it's pretty close to that in determining the country you're in.
The method is actually used by many, many web sites to restrict, filter and even completely block access to ordinary users like you or I. It's known as geo-targeting or geo-blocking – just controlling access based on your location. Although the technology is sometimes useful to the end user in customizing content like language or localisation generally it's used fairly negatively. Fortunately there is a method to control and even bypass this functionality.
Unlock the Internet with a VPN
Seriously, if you've ever got blocked, locked out or redirected online then it's almost certainly down to where your IP address is located. It's often extremely annoying, particularly when you're denied access to a resource you've actually paid for simply based on your location.
A classic example is when anyone travels whether on holiday or business. Instantly you leave your home country you're likely to lose access to most domestic TV channels irrespective if it's free-view or subscription based TV stations. You may even lose access to other sites like banking, financial or utility sites because they don't like access from other countries (for fraud reasons). I tried to put a bet using my UK based betting site while in Barcelona last year and wasn't allowed !
So the solution is actually quite simple – you need to switch your IP address before you connect to these sites.
Don't Change your IP – Hide it !
The difficulty with changing your IP address is that you actually have very little control over it. When you connect to the internet the IP address is assigned by whoever is supplying access. So at home it will be your ISP or cable provider, travelling it will be whoever enables the Wifi access point or router you've connected to.
So you can't change this, other then asking your ISP to switch address. However this won't help with geo-blocking as you'll simply get another address from the same location.
What does work is HIDING your IP address which you can actually do by using a VPN (Virtual Private Network) or proxy.
Using a VPN to Hide your IP
Here's how it's done – as you can see it's extremely simple and no special skills are required at all. Remember millions of people all over the world use VPNs every single day for all sorts of reasons (including watching iTVX abroad!)
This is the old format
ITV Hub but the VPN works
just the same.
Using a VPN to Watch ITVX, BBC iPlayer from Spain
That's basically all there is to it. After installing your VPN it's just a matter of clicking on a UK server before using the app or visiting the ITVX website. If you don't have an account you'll need to create one first but it's all free and the most challenging question is what is your UK postcode? (If you don't have one then just use any valid UK address – pick your old address, a famous place, hotel or anywhere really as nobody will check.)
How to watch ITVX in Spain?
So to summarize – if you're in Spain the you'll have a Spanish IP address when you go online. This works fine for most sites but it won't work for UK only websites like the BBC iPlayer and ITV so you need to hide it!
THE simplest and safest way is to forget dodgy download sites or IPTV devices and juts use a VPN to hide your location.
Step 1: Choose the right VPN
There are two types of VPNs available for watching ITVX in Spain: simple proxy servers and encrypted. Most of the commercial VPNs are encrypted provide more complex encryption protocols that make it more difficult for third parties to monitor your activity online.
The more important consideration is whether it will work with ITVX and BBC iPlayer as many have been blocked. Unfortunately the TV sites don't like people using VPNs so have tried to stop people using them. They have actually succeeded in blocking many of them but not all of them.
Make sure the VPN you choose will work with ITVX. Either ask them before subscribing or ensure they have some money back guarantee period so that you can check for yourself.
We use NORDVPN which works with most TV channels including ITVX and BBC iPlayer – they also have a money back guarantee if you have problems.
Step 2: Set up your VPN
Doesn't take long really, if you pick on of the main VPN services then they'll have versions for most devices and you can just install the appropriate one. All the decent VPN companies will provide instructions when you susbcribe but here's the basic idea.
Open your VPN on your phone, laptop or other device and choose a server based in the UK.
Select a protocol such as PPTP, L2TP/IPsec or OpenVPN depending on your device's capabilities and security needs.
Enter your username and password provided by your VPN provider into the appropriate fields and click "Connect" to establish a secure connection with the chosen server location of your choice (UK in this case).
Once connected, go to ITVX's website (itvxappdownloads . com/ )and download their app for iOS or Android devices if it is not already installed on them already..
Once downloaded , open it up , log into it with the same account details you used for downloading it …..
Step 3: Start streaming
Remember any time you visit ITVX or use the website from Spain then you'll need to be connected to a UK VPN service. If you don't then it will see your Spanish address and block you.
After you've finished you should either disconnect the VPN or switch to a Spanish server. Otherwise you might get blocked from Spanish websites who don't allow UK connections – bizarre huh!
FAQs
What subscription do I need to access ITVX in Spain?
To access ITVX in Spain,you don't need to pay anything directly. The basic ITVX service is completely free and financed by advertising. They're really not that bad and no where near as intrusive as advertising in many other countries.
You can get rid of the adverts by subscribing to the premium service and pay £5.99/month or £59.99/year. This subscription removes ads and allows you to access all of the content from BritBox as well. Be careful if you're doing this from outside the UK though as you will need a from of payment linked to the UK too.
You will however need a subscription to some sort of VPN service to hide your location as described earlier in this article.
To sign up for an ITV Hub account in Spain, you can use something like NordVPN to connect to a UK server then visit the ITVX website and click on "Profile" icon in top right corner followed by "Register Now" button. Enter your email address and set up a strong password. Add payment method if required before logging in with newly created account credentials to start streaming content from ITVX platform freely worldwide!
How can I change my IP address to unblock ITVX in Spain?
1. Sign up for a reliable VPN like NORDVPN
2. Select a UK server from 94 countries around the world and wait for your IP address to change to a UK IP address within seconds.
3. Turn off the VPN with a single click when you want to switch back to your normal IP address or when you're switching between different countries with different internet connections (i.e., from Spain to USA).
Is ITVX available on all devices?
Can I watch ITVX without adverts for free in Spain?
Yes, you can watch the basic version of ITVX for free in Spain. To do so, you need to register for an ITVX account to remove adverts you'll need to pay £5.99/month or £59.99/year for ITVX Premium. This Premium version removes ads from most content and allows you to download shows to watch them offline. You will need a payment method linked to the UK though.
It is perfectly possible to watch the ITV live streams without subscribing to ITVX Premium. Additionally, there is no way to remove the adverts from these streams even with a paid subscription so it is not worth it unless you plan on watching lots of content on demand..
Can I Stream ITV Live Free in Spain ?
Although the ITVX site is free, you will need a VPN to access it from Spain. This will require a paid subscription although they are not expensive. None of the free proxies and VPNs work anymore with TV sites unfortunately as they have been blocked many years ago.
Do I Need a UK TV License for ITV?
No you don't need a British TV license to watch ITVX from Spain. You will be asked if you try and access BBC iPlayer though. There's no check though so if you say YES then everything will work fine from Spain too.