Just about every major UK TV channel including BBC iPlayer and ITV Hub is broadcast over the internet, which sounds good news for travellers, expats, holidaymakers  and lovers of British TV.  Unfortunately it's not that straight forward  as many people have found when they tried to watch UK TV abroad online from another country.
All the UK TV channels operate a geo-blocking system which prevents  access from any location outside the United Kingdom.  However don't worry, at this present time there are thousands of people streaming the BBC iPlayer or watching Coronation Street on the ITV Hub from all over the world.
So if you want to view TV over the internet, keep reading and you'll be able to start watching BBC iPlayer in a few minutes wherever you are.
Demonstration – How You Can Watch UK Television Everywhere
Here's a video demonstrating this issue and a solution that's been letting people watch their favorite TV shows for years :
The method employed is fairly standard, in order to access all these UK TV websites you just need to hide your physical location.  You can watch UK Television abroad simply by convincing these channels that you're actually in Britain and as you can hopefully see it's not very hard to do. These websites determine your location by checking where your IP address is registered to, this is the unique network number which is assigned wherever you are connecting from.  Every device which is connected to the internet has one, everything from a computer,  smart TV, set top box to a mobile phone  Although this address cannot be changed you can hide it by connecting through an intermediate server based in the United Kingdom.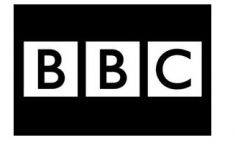 These are generally called a VPN service or proxy and they can relay your request through any server in any country. This hides your real location and will enable you to start to watch live TV from any UK only based site like the BBC iPlayer.  In fact you will be able to access all UK streaming services if you stay connected to a UK server.
As you can see although it sounds complicated it's in fact relatively straight forward to enjoy any streaming services or TV programme you like.  Indeed you can install one of these in minutes and be watching British Television like the BBC News straight away through your internet connection.  You don't even need a TV license, although you will be asked if you have one – there's no check though so just say yes!
These blocks and filters are becoming more and more widespread, they're not just on these streaming service sites where people want to view TV.   They also exist on many e-commerce, gambling, banking and other sorts of TV services and entertainment sites.  Many companies use this technology to charge different prices depending on your location too.  A VPN is becoming an essential tool as the practice of restricting access based on location continues to spread across the world.
Enjoy Watching UK TV Abroad
So which are the main UK TV sites which VPNs are used for? Well the choice is pretty large and to be honest they can supply pretty much all your entertainment need through streaming content.  If you include the subscription TV services which often have the monopoly on many sports events there's something for everyone.
Incidentally, if you do enjoy sports it's worth checking out coverage in other countries.  Although Premiership football is generally live only on subscription channels like BT sport and Sky from the UK.  In other countries they're often available for free, try using an Indian server and explore the TV guide on  Star TV or some of the US sports channels.  You might be surprised at what you can find by switching you digital location !
Many find that if they have access to watch British TV that's all they need, the amount of TV streaming services available is huge. The first four of these are all free with a UK IP address.  Remember to watch UK Television you must connect to a VPN with a UK streaming server!
BBC iPlayer – the biggest and best online TV channel probably in the world, it currently has ten online streaming channels live and thousands of hours content archived. Personally BBC iPlayer it's pretty much all I watch abroad and of course no adverts.
ITV Hub – UK's biggest commercial TV station also known as ITV player. They run live streaming from all their channels and there's a huge archive too. Some films and movies can only be watched live due to licensing restrictions. They've just put up a new Box set section  to ITV Hub which has entire series to watch at once.
All 4 – the innovative and arty British TV channel. Live streaming and archive section, with some brilliant box sets. Channel 4 has changed from it's initial inception there's something for most people – well worth checking out.
My 5 – Channel 5's online channel with fast live streaming and their box sets from their own content and bought in from other channels. They have some excellent crime and Sci-Fi shows from the USA. Also some great dramas and niche programmes that you won't find anywhere else.
Sky Go – Sky is the main satellite broadcaster in the UK and has literally millions of subscribers. There are many movies, films, TV series and documentaries. Sky also have coverage of many major sporting events. You will need a paid subscription to watch Sky Go abroad and access these channels. You will need one of the pricier subscriptions for the movies and sports remember.
They are now very simple to use and can hide your location with simply a click of a button. There are literally hundreds of these VPN subscription services available all over the internet however you should be careful which service you invest in.  I've tried many of them and I can assure you that for streaming UK based TV content from anywhere in the world then a Nord VPN subscription is perfect!
Many of these VPNs are overloaded and don't work well unless you use the very lowest video quality. Indeed some are also blocked by websites like the BBC and ITV Player.  In fact there were waves of panic in the expat community last year when people found their BBC iPlayer VPN not working even for license fee payers.
If you find a fast, secure VPN service then you can watch BBC iPlayer and ITV Hub without problems.
The best VPN services will never be the cheapest simply because they're optimized for speed and access.  If you reduce the price you have to load more people onto each server – which does two things.
Makes streaming UK TV extremely slow – usually involves stuttering and buffering on the video.
Raises the chance significantly of being blocked – the more people on the same server, the more likely it is to be blocked.
Obviously being blocked completely by BBC iPlayer is pretty bad, but it's also hard to start watching any TV channels if they are slow and keep buffering too.  It's especially important paying for a fast service if you want to view in HD or even Ultra HD.  There are a few  companies who ensure that you have a fast, secure and stable connection which will allow you to watch UK TV abroad free whenever you need to using your current internet provider.

Of course, a simple method to identify which works well and is to try them out. The decent ones all offer shorter subscriptions where you can test them, although the cheaper option is usually a longer term.   Only do this if there's a money back guarantee option available, direct through the company is easiest, although if you use a Credit card or Paypal you can often go this route too.  Use this time (usually 30 days) to go through the various TV channels setup guides to make sure the one's you want work.  If you have any concerns it's also worth checking out the customer service too, that way you can see what the support is like.  Test it in the resolution you want, HD streaming needs speed, but you can go with a cheaper service if you're prepared to watch in standard definition.
We've tested most of these services and our favourite is one called Nord VPN which is one of the most popular VPNs on the market.   It's been around for years and has developed all the infrastructure you need to avoid being blocked from these sites.  Their software has advanced security features to avoid detection and you can connect to any of their VPN server from all over the world.  They also have a strict no logs policy so no one can monitor you and versions on the app store for all of your devices.  You can install on up to six different devices for each subscription.
A couple of clicks and you can be watching UK TV anywhere in minutes.  There are also apps available for all your other devices and operating systems too. Run it on your smart phone, tablet, gaming consoles or Windows PC under the same subscription, just ask their support for the instructions if you need help.
Important Tips Using NordVPN to Watch BBC iPlayer ITV etc Abroad
Nord VPN has hundreds of UK servers in their server network unlike many VPN providers,  so you're never going to be short on choice. However a few of them are optimized for UK streaming channels like BBC iPlayer and ITV.   They have all their IP addresses monitored to check that they can be used to watch UK TV abroad and are not blocked by your favorite TV stations.
If you want to stream TV channels like BBC iPlayer or ITV Hub then use these optimized servers.  Don't use the 'autoconnect feature' which although is simplest to use won't automatically connect you to one of these servers.
Here's the current list, but it's always worth checking with customer support in case they change –
UK: # 1840-1847, 1850-1863, 1865, 1869, 1873, 1875-1878, 1880-1881, 1900-1901, 1903-1904, 1911, 1913, 1917, 1919-1920.
The other useful method is to just select one of the VPN servers at random and test it out.  If it works well when watching TV online then save it in your favourites.  You can also do this for other channels – find which are the best VPNs for Prime Video, BT Sport, Netflix UK and so on – label them with the channel name and save them for later!