Updated October 2022
If you've not heard about the latest TV sensation from the BBC, then you're probably not in the UK at the moment.  It's the show everyone is talking about and on Sunday the finale was watch by over 11 million people, it called The Bodyguard.   This is a staggering number in these days of online streaming and internet entertainment where figures rarely get anywhere near this level.  In fact, estimates suggest that over 50% of people who were watching TV at that time were watching that single episode.
It's the BBC's highest viewing figures for ten years, when a Dr Who Christmas Special reached 11.7 million people.  Yet for an otherwise normal Sunday evening in September, the climax for the six series show is incredible.
The drama created by Jed Mercurio tells the story of a war veteran who works as a Specialist Protection Officer for the London Metropolitan Police.  He is then assigned to protect a powerful and controversial home secretary.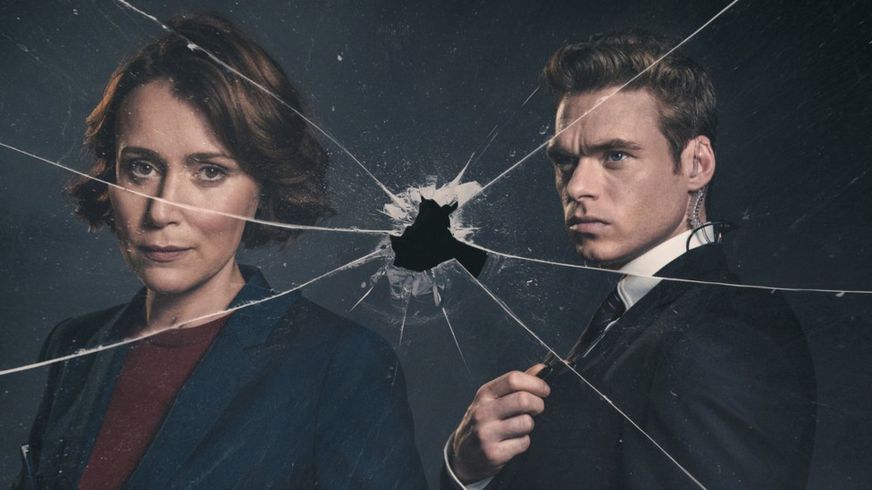 The show is a masterful example of how to build up a TV drama, with millions desperate to watch the final episode which was expanded to 75 minutes. Remember this is completely without interruptions and adverts so pretty much the same length of a film. Yet the suspense never let up till the final moments and I'm willing to guess very few of those viewing left before the end.
Can I Watch the Bodyguard Abroad
Yes, you can, well at least for a while and its very good news. Most programmes on the BBC iPlayer are available for about 30 days. There are a few exceptions shows like Match of the Day and the News are available for much less. Yet currently The Bodyguard is available on BBC iPlayer for five months. So, it's actually going to be removed from the iPlayer archive on the 23 March at 9:00 pm, although if you leave it that late I'm sure you'll have heard the whole plot several times over!
Of course, it's difficult to access the BBC or the iPlayer from outside the UK but there is a simple way. Also, if you only want to watch the Bodyguard and can finish it in 14 days then you can watch it all for free.
Here's by far the easiest method, it's called Smart DNS –

It's extremely simple to set up as there's no need for client software or complicated connections, you just need to be able to change your DNS settings. On most devices that's relatively simple and only takes a minute or so. After your IP address is enabled (another single click) then your 'new' DNS servers will route your connection through a proxy whenever you need to bypass some sort of block.
So when you try and access the BBC from outside the UK, the DNS server will route your connection temporarily through the UK. It will only do this while your location is checked and when you've gained access all will work directly. Of course, you won't see any of this happening as it sits in the background.
It all takes a couple of minutes –
Sign up for free trial here
Change your DNS servers to the Smart DNS ones.
Activate your IP address in the control panel.
Navigate to the BBC iPlayer site unrestricted.
You may have heard alternative methods on how to watch English TV in Germany or outside the UK.   These solutions to watch Bodyguard abroad usually involve using proxies and VPN servers. In essence this is what the Smart DNS service does, but it simplifies the whole process. Once you've changed the DNS servers, they just sit in the background until you visit a website like the BBC or Netflix which is geo-restricted.
Of course, the easiest way to check out how it works is to test out the free trial.  In fact, it's all you need to enjoy the Bodyguard as there's only six episodes to watch and I guarantee when you start watching you'll finish in less than 14 days – it's that good.
Remember though Smart DNS is mainly useful for bypassing these blocks and watching online services like the BBC.  Unlike a VPN it doesn't provide any security or encryption layer so it's of no use protecting your connection while travelling.  What many people find useful is that it works well on different network devices like Smart TVs and media streamers.  It's difficult to get a VPN to work on these devices as there's no method to install the client software.
All you need to do to enable Smart DNS and access the BBC iPlayer abroad on any device is to be able to modify the DNS servers after that it's all done automatically.
Anyway, the free trial is currently still working which gives you 14 days to watch the best drama of the year without any further obligations.