Want to Stream UK Television Outside the UK?
It seems mighty unfair that just because you happen to step out of the country, that suddenly your whole web experience changes. For example, the most important site to me is the BBC, I get my news reports, I watch the TV, I listen to the commentary of my local football team's matches. There's probably a whole host of other things, it's part of my day and to be honest I'm completely lost without it. Now in the UK there's something of a love hate relationship with the BBC. Many suggest it has a huge political bias, others resent paying the yearly license fee when they don't watch it and a whole host of other reasons. However, for many of us, it's a great British institution – a world leader in public broadcasting and something to be proud of.
I'm obviously in the latter category but the fact that when I leave the geographical boundaries of the UK suddenly the BBC website is completely hopeless. It switches to something which sounds promising – the international version. Yet if you think that it's going to be just a global version of the domestic site, then you're in for the shock many of us have already experienced. It's just a simple, static news website. You can't access the radio channels; you can't watch BBC News live or any of the other BBC channels archive.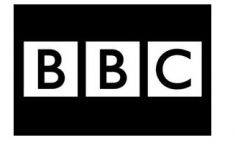 It's one of the examples of geo-blocking or geo-targeting, where a web site decides on what you can see based on your location. For the BBC I presume the logic is – anyone in the UK is presumed to have a TV license therefore should have full access to the site and all the TV programmes. However, the TV license is not available outside the UK therefore nobody should be allowed to watch there. Of course, this is not always the truth and there are lots of UK TV license holders who happen to be outside the UK, denied legitimate access. What's more all the best UK TV sites do exactly the same so not only are you blocked from Match of the Day, the News, the great dramas like The Bodyguard and all the other stuff. You are also blocked from the other sites like the ITV Hub and Channels 4 and 5. Your Sky, BT and Virgin accounts won't work either despite you paying a huge subscription fee every month.
Fortunately, there is a solution, and it's not one of those complicated hacks that you need a PHD in Computer Science to complete.  I know many, many techs challenged 70 plus year old's who have rescued their retirement entertainment in Spain, Greece, France and Turkey by using this solution.  In fact, if my father could logon to a computer, tablet or smart phone I think even he could manage it too.
There are actually a couple of options available, but I'll show you the one I keep coming back to and indeed have been using for about eleven years now on my travels. Here's a quick video demonstration of how it's done –
What's happening is that you switch your internet connection through something called a VPN server. The BBC would then presume you're in the same location as that server, as long as it is in the UK then everything will work fine. It's like a forwarding address used to hide your real address, and it's extremely easy to use.  What's more it unlocks all the other British only websites that get blocked when you're abroad – here's just a few that I have used it for –
Sky Go (although not in the last year as I cancelled my subscription)
BBC – all live channels plus BBC iPlayer archive and local radio broadcasts.
BBC Test Match Special – important for us cricket fans!
ITV Hub – actually some very good programmes on this.
Channel 4 – again some great documentaries and dramas.
Channel 5 online – worth a look
UK Betting sites – I use Betfair but others will work too.
There's probably others too, basically any website which works within the UK should work exactly the same way when you're connected to a UK VPN server.
The program I use is called Identity Cloaker and you can get a discount code for it below.
Stream British TV Abroad and More
So, using this program replaces all the British TV sites that you may have lost when travelling, or if you've moved or retired outside the UK.  It works equally well in somewhere far away like Thailand or New Zealand, as long as you have a decent internet connection to stream it down.    There's nothing complicated, nothing illegal or even vaguely shady. In fact, there was a recent estimate published by the BBC that over 65 million people are watching from outside the UK using services like these.  Although it should be said that since that report (in 2015), the BBC have managed to block a lot of these services.  Fortunately, the best ones all still work perfect including Identity Cloaker.
Most of the people in the expat communities I am familiar with use VPN solutions to watch their domestic TV channels.  It's not restricted to the UK though, most of the decent VPN services offer a range of servers in different countries (although beware many charge extra).  You can use them to unlock sites in other countries too, for example there's loads of great US only media sites like AMC, Hulu and ABC.  All you need to do is click on a US server instead of a UK one to access them.
Other popular sites include using the Irish VPN servers to unlock RTE and other Irish channels.  If you're not restricted to English language sites then there's some excellent sites in France, Germany and Spain too – just pick the right country.
Of course, the demonstration above took place on a computer where the program sits in the task bar waiting for you to connect. However, you can also use it to watch UK TV abroad on iPad, tablets and even Smart phones too. You have to set up the VPN connection manually, but it only takes a couple of minutes and there's step by step guides to help you do this.   It works in exactly the same way, although you have to set up each VPN connection manually then enable it when you need it.  I have two set up on my iPhone – a UK connection and a US one which is all I really use. There are no restrictions on use, and no limit to the amount you can stream.  Although there is a small subscription charge, you're effectively getting the ability to watch UK TV online free wherever you are.
Use a VPN for UK TV
It's very easy to get your money's worth from a program like Identity Cloaker in terms of streaming British TV sites. However, you should also remember that it's primarily a security program with a very important role.  A VPN is an essential tool if you ever need to access sites using untrusted internet access points. It encrypts your internet connection making it unreadable to anyone else.  It's vital to use a program like this if you want to do things like check your email using wifi hotspots or internet access in places like cafes or hotels.
So, if you're missing your favorite shows while travelling or you just live abroad and love UK TV, then it's a worthwhile investment.  It's very easy to use and importantly extremely fast so you'll never see any buffering or slowdown in your connection even when you do stream British TV abroad.
Give it a try out, there's a short ten-day trial which only costs a few euros/dollars.  There's no commitment or automatic sign up and you can cancel it or let your subscription expire without any hassle at all.
Grab a discount code from this page after you've tested it for yourself – http://identityvoucher.co.uk