You Can Watch English TV Channels in Portugal!
If you're in Portugal for a short holiday, working trip or perhaps something more permanent then you might have discovered that it can be difficult to access English speaking TV stations.  Sure there's lots of channels in Portugal like everywhere else, but most are in native Portuguese.  Unlike many European countries, there's usually limited access to channels in other languages and it can often be very expensive to access even a small number of them.
You can find some English content on most Portuguese cable subscriptions, if you choose the right packages.  However, it's mostly a few films and certain international news stations like CNN or Sky News.   Most of the English-speaking movies come with obligatory Portuguese subtitles as they are primarily for the domestic market.   It is useful for expats trying to learn to learn the language though.   Some of the packages available are dependent on your location but if you're just after a few English channels and news then it may be worth investigating.
Other options that some people have adopted include accessing UK TV channels directly using a satellite dish.  However, a few years ago this became much more difficult, due to the signals being more focused on the UK availability.  You now need a much larger dish to access even the UK Freeview channels in Portugal, most experts and websites suggest that a 4-meter dish is needed and again this is not guaranteed depending on where you are located.
Using the Internet to Watch English TV in Portugal 2022 Online
Most major English language broadcasters also transmit the vast majority of their programmes online, so in theory you should be able to use the internet to access them.   The BBC, ITV and all UK channels all have fantastic websites where you can watch almost all programmes as they are broadcast and even stream from archives later.  Of the sites. the BBC and it's iPlayer application are probably the best – indeed the BBC website is one of the most popular sites on the entire internet.   All the major US broadcasters also have extensive websites where you can watch most of their   programmes too.
The issue with using the internet to watch programmes from these sites is something called geo-blocking. This is the practice adopted by all the major broadcasters to limit access based on your location.  The website will look up your location and will normally only allow access to domestic customers. This basically means, that you have to be in the UK to access the BBC, ITV and UK stations or in the US to watch things like Hulu, ABC and NBC.
Fortunately, there is an option to bypass these restrictions and open up every English language broadcaster on the internet.  The following video shows how you can watch the BBC News from outside the United Kingdom, but you can also use any of the BBC's eleven channels plus the huge archive too.
It involves using a VPN service to hide your location, you can then 'pretend' you're in whatever location you want.  So, by switching to a UK server, you open up all the UK TV sites like the BBC and ITV.  It can also be used to unlock Canadian, US, Australian and indeed any TV sites as long as the VPN service has a server situated there.   Instead of seeing your true IP address, the website will only see the address of the VPN server.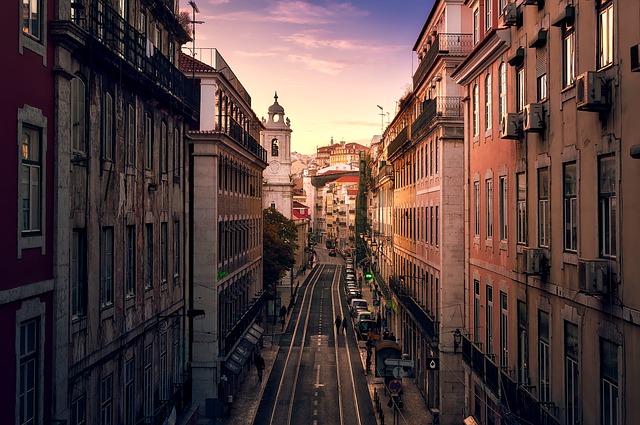 Watch Sky TV in Portugal 2022 Too!
It's worth remembering that being able to switch IP addresses doesn't only work with channels like BBC and ITV.  It allows access to any website in the world that uses geo-targeting to restrict access.  That includes other commercial TV channels from the UK like Sky and Now TV too.  Normally they'll also get blocked by exactly the same process, detecting your location and blocking if outside Britain.  However as long as your VPN is connected to the UK then they'll work fine too as long as your subscription is valid.   Remember you'll still need a subscription to watch Sky GO just the same as in the UK.
Indeed, if you want to Portuguese Tv in the UK then you'd have exactly the same problem in reverse.  Although you simply have to select a Portuguese VPN server instead of a British one this time.
You can also access subscription or free channels in other countries as well – simply connect to a VPN server in that country first. Remember though, some subscription channels also use payment location to detect too.  This means you'll have to use a US form of payment to pay for the subscription as well as the VPN, easiest method is to buy US based gift cards which you can find online.  It's an extra step though so may not be worth it for many people.
At this very moment literally thousands of people are watching the BBC, US and Australian TV from their computers in Portugal.  Just as they're enjoying UK TV from Spain too!  Most of the decent VPN services can also be used on tablets, laptops and smartphones very easily too.  There has been a recent clampdown on these VPN programs in particular by the BBC and unfortunately now many of them don't work anymore.  The good news is that the highly secure ones still work fine and there is still a range of services that work well.
Our recommendation comes from personal experience of using a VPN on holiday to watch British TV from Cyprus, Turkey and Portugal plus a dozen or so more countries across Europe and the far East over the last decade.  It's called NordVPN and provides extremely fast servers in all major English-speaking countries plus a host of others too.  The speed is an important consideration as you will be effectively streaming directly through the VPN server back to your device.
If the server is slow, the video will stutter and buffer every few seconds which is impossible to watch.  Many people switch from other VPN systems to NordVPN every week simply because of this issue.  Security of your chosen VPN is important to keep your location hidden and speed is essential to enjoy the streaming experience.
Try out NordVPN on all your devices and see how well it works.