If like many of us you're feeling a little closed in and isolated due to world events, then here's the perfect solution.  If you want to escape from all the depressing news, bickering and arguments about politics then I can almost guarantee that a few minutes listen to Sir David Attenborough describing the Pink Flamingos in the BBC's Planet Earth a Celebration will do the trick!  They're near the end but if you start watching this wonderful programme with new narration then you won't fail to get to the finish, it's truly a delight.   The locations are all over the world, and there are teams from the Kelp forests of the Indian Ocean, Salar de Atacama, East cape of South Africa and of course narrated mostly from the BBC studios.
What's more you can also discover below how to enjoy the entire latest series of the award-winning Planet Earth II streaming to your computer or TV anywhere in the world, free of charge.
Here's the official trailer, if you want a taste of the show –
It's basically a selection of the best bits from the previous Planet Earth II and Blue Planet II shows, set against a musical score.  This has been composed by Hans Zimmer and Jacob Shea and performed by the BBC Concert Orchestra accompanied with the famous rapper named Dave, or UK Rapper Dave as apparently, he's known as.
While it's escapism, it's not entirely relaxing despite the beautiful score.  There's some real life and death moments scattered through the show, especially the racer snakes! Yet perhaps it does put out pandemic scares and fear into some sort of perspective.  Whatever your motivation whether it's to just catch a glimpse of the snow leopard you'll end up watching it all.  There are plenty of tragic endings of course throughout this uncensored natural history show, reflecting the reality of nature simply taking its course.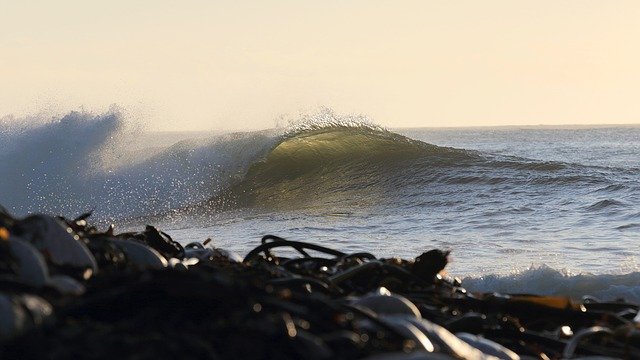 The show is an hour long and is available on the BBC iPlayer here although not yet on BBC America.  On the BBCs official site, Planet Earth a Celebration, in line with their new policy will be available for eleven months. So, there's plenty of time to enjoy this show over and over again, which I think many of us will.  If you enjoy any sort of natural history documentaries, you will enjoy this of that there's no doubt.
How to Watch Planet Earth Celebration from Anywhere
Unfortunately, the usual UK only restrictions still apply, and you'll need to use a VPN to watch BBC iPlayer from outside the UK.   Our suggestion is to try out NordVPN, it's great value if you get one of the longer subscriptions and even the monthly cost is less than it would cost to buy the Planet Earth BluRay!
It only takes a few minutes to set up and you can enjoy the thousands of shows like this available for free online.    The original Planet Earth and Planet Earth 2 series are also still currently available on the site too, until the beginning of 2021.   If you love these sort of nature shows, Frozen Planet also with David Attenborough is also worth watching and available on BBC iPlayer for a little while longer too.
You can also enjoy all these other UK only TV stations shows too –
BBC iPlayer – the biggest and best online TV channel probably in the world, it currently has ten online streaming channels live and thousands of hours content archived. Personally, BBC iPlayer it's pretty much all I watch abroad and of course no adverts.
ITV Hub – UK's biggest commercial TV station also known as ITV player. They run live streaming from all their channels and there's a huge archive too. Some films and movies can only be watched live due to licensing restrictions. They've just put up a new box set section to ITV Hub which has entire series to watch at once.
All 4 – the innovative and arty British TV channel. Live streaming and archive section, with some brilliant box sets. Channel 4 has changed from its initial inception there's something for most people – well worth checking out.
My 5 – Channel 5's online channel with fast live streaming and their box sets from their own content and bought in from other channels. They have some excellent crime and Sci-Fi shows from the USA. Also, some great dramas and niche programmes that you won't find anywhere else.
Sky Go – Sky is the main satellite broadcaster in the UK and has literally millions of subscribers. There are many movies, films, TV series and documentaries. Sky also has coverage of many major sporting events. You will need a paid subscription to watch Sky Go abroad and access these channels. You will need one of the pricier subscriptions for the movies and sports remember.
All you need to do is enable the VPN application on whatever device you are using then connect to a UK server.  Then stream all the UK shows you like completely free of charge.  You will have to setup accounts on some of the sites including the BBC iPlayer but don't worry there's no location verification beyond checking your IP address which will be hidden by the VPN.  You may be asked to input your postcode, but you can use any legitimate address as long as it's based in the UK.   If you want something other than a VPN then try reading this post – How to Access Blocked sites without VPN.