There's little doubt in many important aspects needed in a great lifestyle, Australia has them pretty much covered.  A healthy economy, great weather, outdoor activities and it's not surprising that numerous quality of life indexes always rank Australia near the top.  It's also the reason, that many thousands of UK families head over to Australia every year to set up a new life.
Some stay, some return but you won't find many who don't appreciate what a great place to live Australia can be.  Yet for someone who has spent a considerable amount of time in Australia there's one aspect which is way behind the UK and that's television.
How do I Stream UK TV channels on my Australian device?
You can do it! There's absolutely no reason to lose access to any of the top UK TV stations.
There are some decent programmes on the main Aussie channels, yet most are spoiled by intrusive advertising breaks.   There is nothing in my opinion to come anywhere close to the wonderful BBC for things like drama, documentaries, news, current affairs and even sport.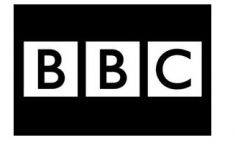 There is a fix, you can have the best of both worlds and sit relaxing by the pool in February with a tinny in hand whilst watching something like Match of the Day or Blue Planet on your TV or laptop.
It's called a VPN – Virtual Private Network, sounds lots of work but it isn't. You can even use this VPN solution to watch Britbox in Australia too!  If you want to read more about this check at the bottom of this post or read here.
How to Watch UK TV in Australia
Now of course, you're not going to be able to access the BBC digital signal from Australia so what's the best option? Well the obvious place to look is of course online, the BBC broadcasts all it's programmes over the internet live and archives the majority of them on the BBC iPlayer application. However there is a problem, which affects everyone connecting to the site from outside the United Kingdom, nobody without a UK IP address is allowed access to their content.
Fortunately there is a solution, one which is used by literally millions of people. It's a simple method of using an intermediate server to hide your location and allows access to the BBC and all the other UK TV channels from anywhere in the world. Here's a demonstration –
When you connect to the BBC site using a VPN server, the site sees the IP address of the server not your real one. As you can see in the video, as long as the VPN is based in the United Kingdom then you will effectively have a British address too. Which means that you can use the BBC site to live stream all it's programmes when they're broadcast and watch all of the archived programmes on BBC iPlayer.
Access Other UK TV Services like ITV, Channel 4 and Britbox in Australia too
If you stay connected to a UK VPN server you can also access any other UK only site too including ITV, Channel 4 and Sky Go. It can even be used on other devices too, for example set up the VPN connection and you can watch UK TV abroad on iPad, Smart phones and other tablets.
Bored of your Australian version of Netflix? Then just connect to a UK server before you sign in and get the UK version instead. However there's a better option, switch to a US VPN server and you can get the American version of Netflix which is way better than any of them!
Many people are using a VPN to access the BBC's new venture Britbox too. It's a wonderful streaming service with decades of fantastic British Television from BBC, ITV, Channel 4 and Channel 5. However although a VPN can allow you access to Britbox now, check the details as there's an Australian version being launched at some point.
Update: Britbox is now available in Australia,  so you can just forget the VPN method and subscribe to this service directly if you prefer.
Remember although a VPN can allow you access to Britbox from Australia, you will also need a UK based payment method too (see update above). However if you can enlist a friend or family member in the UK to put their details in you can enjoy the month long free trial of Britbox and then cancel or settle up after.   However when you see how much you can get for free from the channels themselves it might not be worth signing up to the British Britbox just yet.
Best VPNs for BBC iPlayer in Australia
To be honest, with all the amazing content that's available online for free a VPN makes much more sense than even a cable subscription. The ability to watch British TV everywhere without restriction is incredible – BBC iPlayer Australia and you can even watch Sky Go abroad if you have access to an account.  Even the Australian Britbox is nowhere near as good as the main BBC iPlayer site and all it's live TV channels.
Of course the primary purpose of a VPN is to encrypt and protect your internet connection, but the ability to bypass region locks and filters is extremely valuable too. There's many available on the market but for speed, security and support our recommendation is below.   It's great value, has servers all over the world and you can install it on all your devices under the same subscription –
Try it out for a few dollars, it's fast, secure and works especially well with UK TV stations.