There aren't that many drawbacks to having a job where you get lots of foreign travel, but there are definitely some. Ask anyone who travels a lot for their work and they'll almost certainly tell you it's not as fabulous as it may sounds. Many years ago I had a job where I traveled ridiculous amounts over the period of two years, in fact I was rarely on the same continent for longer than a month at a time. It sounded brilliant, Australia, Switzerland, Austria, Mexico and so on, but in truth I rarely got to see much more than different airports, a variety of industrial estates and a selection of chain hotels. Travel is great of course, but unfortunately when it's made during work hours it can be a bit disappointing.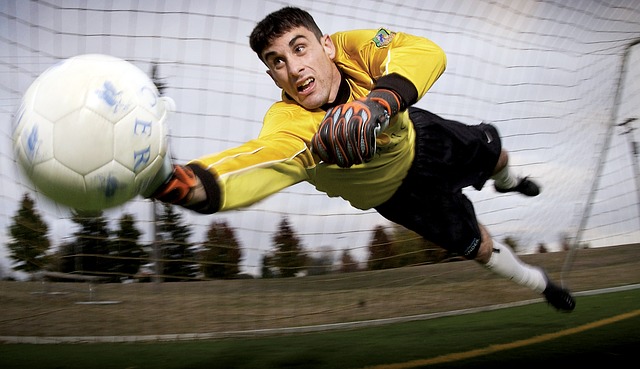 However the main drawback for me, was I lost touch with my beloved British football teams. I support two teams, one glamour club in the overpriced Premiership and my home town which languishes in the lower leagues and is likely to do so for some time! The Premiership is of course, not too hard to keep track of and most countries relay the major matches on some sports channel or other. Finding somewhere to listen to commentaries on conference fixtures is some what more challenging when you're the other side of the planet. This is despite almost every football match being covered somewhere in the UK and indeed broadcast online.
The problem is that although you think that stuff on the internet is globally accessible, the reality is somewhat different. Local radio on the BBC covers most conference matches, and of course the BBC also has a wonderful programme called Match of the Day which covers the Premiership highlights. Unfortunately, none of them are accessible the moment you step outside the UK, there is a big digital wall in front of all these shows.
How to Watch Match of the Day Online Abroad
Of course, the internet is also full of workarounds, fixes and sneaky back doors and there's a couple that allow you to access the BBC abroad too. Here's how to watch Match of the Day online abroad in this video –
Now it might seem rather unimportant, but believe me when you're stuck in a chain hotel on an industrial estate thousands of miles from home on a Saturday night where you don't know a soul – watching Match of the Day online through the hotel's Wifi is something of a life saver. Yes even the voice of Gary Lineker can sound pretty good when you're stuck in that hotel room on your own for the 5th evening in a row!
As you can see from the video it's not actually that difficult to do either, the client software sits in your task bar and you can use it to connect to servers in a variety of different countries. This is important as to access country restricted websites you need to connect through a server in that country. So for example you'll need to choose a UK server to access the BBC's local radio football coverage and of course Match of the Day online.
When you connect to the servers, the software creates something called a virtual private network which is effectively an encrypted connection between your computer (laptop/phone or tablet)and the secure server. This server then relays the request to access to the web site in question, so the request comes to the BBC's web server from the UK. If you switch country then you can access content only available in that country, for example you can access ABC, NBC or Hulu by using a US server and so on.
IDC